Book of the Week for January 11 -January 17
Dark Places by Gillian Flynn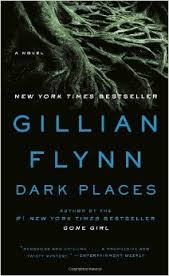 Why it's interesting:
Holy crap.
Dark Places
 is one of those books that you start and you can't put down, even when it's creepy and awkward and you don't think you want to read anymore and you need to go to sleep or participate in life.
*One caveat: there seem to be some editing issues. I can't tell for sure, and I actually would love to have a discussion about it. There are places where I felt like the wrong tense, or maybe even wrong word, was being used. But, then again, much of the book is told from a marginally sane person's perspective. So maybe that was the point. Tell me what you think.
The blurb:
Libby Day was seven when her mother and two sisters were murdered in "The Satan Sacrifice" of Kinnakee, Kansas." She survived—and famously testified that her fifteen-year-old brother, Ben, was the killer. Twenty-five years later, the Kill Club—a secret secret society obsessed with notorious crimes—locates Libby and pumps her for details. They hope to discover proof that may free Ben. Libby hopes to turn a profit off her tragic history: She'll reconnect with the players from that night and report her findings to the club—for a fee. As Libby's search takes her from shabby Missouri strip clubs to abandoned Oklahoma tourist towns, the unimaginable truth emerges, and Libby finds herself right back where she started—on the run from a killer.
If you like this, you might also like: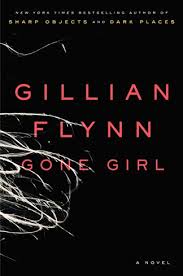 I mean, I get that it's almost cliché to recommend Gone Girl
 at this point, but I did really love it. And the two books are similar enough that I can confidently say if you like one you'll like the other.