I've decided to try a series. I'm generally not super great about keeping up with series when I start them on here, but this I think I can do because it will also help me fulfill other goals…if I have to post about a new book every week, I darn better be reading a new book every week. Plus, I have about 700 books I want to get through, so, at one a week, that's blog posts for the next 14 years 🙂 This isn't going to be a book review so much as why I think these books/authors are interesting.
Book of the week for September 28-October 5:
Hollow City by Ransom Riggs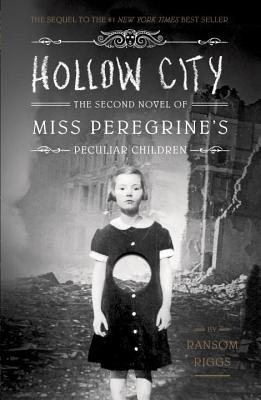 Why I think it's interesting:
I read the first book in this series, Miss Peregrine's Home for Peculiar Children sometime in 2012. I know this off the top of my head because I distinctly remember sitting in the break room at Whole Foods looking at the time clock thinking…how much trouble will I get in if I just finish this chapter before I go back to work? I had gotten the Kindle version from the library. The story was stunning and I have been periodically checking every six weeks or so to see if the sequel was out. Then, I walked into my favorite bookstore in Minneapolis one day and there it was, on display. It had just come out that week.
I grabbed the hard cover and ran to the coffee shop next door and started reading (after paying, of course.) Then, I had to work on homework, and my books, and…I finally just picked it back up again.
Ransom Riggs collects old photographs, and they are the illustrations for this story (and MPHFPC). As far as I know, the photos aren't doctored in anyway (by Ransom, I mean, you can see by the cover that they're not point and click and no editing ever. Someone, somewhere, made these kids peculiar, a long long time ago.) The book design and layout is phenomenally beautiful. I highly recommend "splurging" (really, I think it's like $3 more) and buying the hard cover of both this book and the first. It's an old style cloth bound hard cover, like the kind my grandparents have on their shelves from when their kids were kids. It's absolutely stunning.
Plus, the book is just plain inspiring. It makes me want to go collect old photos and write. And, based on the FAQs on his website he's starting a movement of kids using old photos as writing prompts. I'm all about anything that encourages kids to learn to write.
The Blurb:
Miss Peregrine's Home for Peculiar Children was the surprise best seller of 2011—an unprecedented mix of YA fantasy and vintage photography that enthralled readers and critics alike. Publishers Weekly called it "an enjoyable, eccentric read, distinguished by well-developed characters, a believable Welsh setting, and some very creepy monsters."
This second novel begins in 1940, immediately after the first book ended. Having escaped Miss Peregrine's island by the skin of their teeth, Jacob and his new friends must journey to London, the peculiar capital of the world. Along the way, they encounter new allies, a menagerie of peculiar animals, and other unexpected surprises.
Complete with dozens of newly discovered (and thoroughly mesmerizing) vintage photographs, this new adventure will delight readers of all ages.
If you like this, you might like:
Real stories, real photos (just not the same people.) Larry was the teacher for one of my MFA classes at Hamline and this book is awesome for many of the same reasons Hollow City is, except the stories in it are real.