Book of the Week for November 24-November 30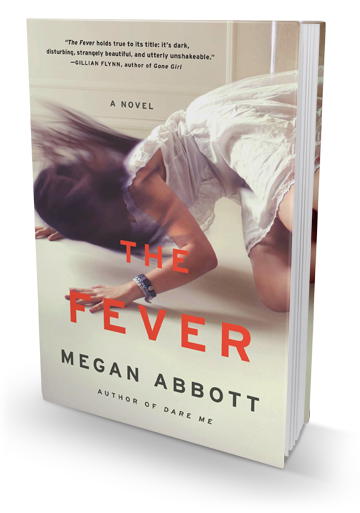 Why it's interesting:
We all know how much I like fiction based on real life.  The Fever: A Novel
was loosely inspired by a mysterious outbreak in LeRoy, New York. Megan write an article about it for Huffington Post and there's more information about it on her website. After reading (and loving) Dare Me
, I've had this book on my To-Read list for a while (I almost bought it based off this interview) and just got the email from the library on Saturday that my digital copy was waiting.
I haven't done much else this weekend besides read.
It's addicting. The pacing is phenomenal, the characters development is far beyond what Abbott did in Dare Me
(and, again, I loved that book) but with very little exposition. It's incredibly hard to put down. I usually read while I dry my hair in the mornings and I couldn't today because I knew if I did I wouldn't stop and I wouldn't get anything done today. I'm looking forward to the kids' bedtime tonight so I can finish it.
The blurb:
The panic unleashed by a mysterious contagion threatens the bonds of family and community in a seemingly idyllic suburban community.

The Nash family is close-knit. Tom is a popular teacher, father of two teens: Eli, a hockey star and girl magnet, and his sister Deenie, a diligent student. Their seeming stability, however, is thrown into chaos when Deenie's best friend is struck by a terrifying, unexplained seizure in class. Rumors of a hazardous outbreak spread through the family, school and community.
As hysteria and contagion swell, a series of tightly held secrets emerges, threatening to unravel friendships, families and the town's fragile idea of security.
A chilling story about guilt, family secrets and the lethal power of desire, THE FEVER affirms Megan Abbott's reputation as "one of the most exciting and original voices of her generation."*
*Laura Lippman
If you like this, you might also like:
Dare Me.  I don't know how I heard about this book, or whether it's inspired by anything real, but it was my first introduction to Abbott's work and it's also masterfully written.