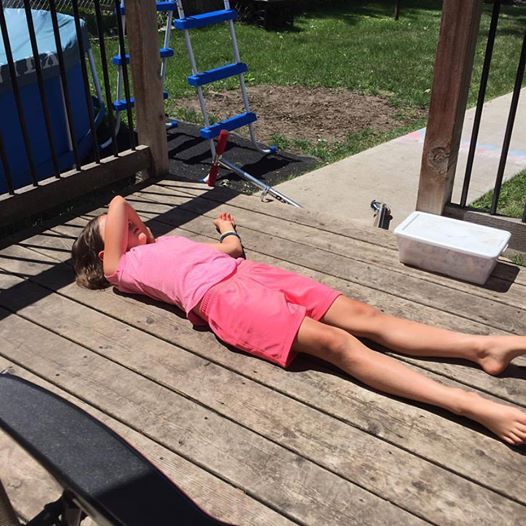 Our awesome summer nanny had today off, so I took PTO to hang out with the kids. Turns out, they like me more as a chauffeur than a playmate 🙂 While they ran and climbed at Chutes and Ladders this morning, and now during a program they're doing at the library, I had enough time to finally re-outline my book. That one; the one I've written 18 million drafts of already, that I've called "almost done," that even went out to beta readers (many of whom said publish it!)
This round, I'm making minor-yet-major changes to character circumstances. Updating technology and lifestyles (a lot has changed in the last six years). I'm at the point now where I should open a new file and start writing.
And yet.
Should I keep struggling with this one story? Is it worth the hard drive space on my computer and in my brain to keep going? Or should I do something else? Something new?
I want to do something new.
"Setting aside" this story, letting it "marinate," is how I got both Ruby Slippers books written.
But this character has never left me.
I wrote a short story for one of my MFA classes about a character that had basically come alive for an author, physically haunting her. It's not quite to that level (the protagonist in that story was probably diagnosable– she was having conversations with someone she made up) but character always seems to be there. For the past two years, every time I've tried to write something else (including daily journaling) my character has been there. It's like she's sitting in a corner, waiting.
I don't know if it's because I feel a need to finish (according to Gretchen Rubin, I am a finisher), or if it's because this story really needs to be written and I'm the one to write it.
I guess, really, the reason doesn't matter. Maybe this is one of those "the only way over is through" situations.